Master scrum trainer, Rebel Scrum, has announced that it is now offering speaking and seminar presentations conducted by Mary Iqbal, a professional scrum trainer with Scrum.org. The speaking sessions will be geared towards helping teams learn about Agile from an engaging speaker with years of hands-on experience implementing agile frameworks like Scrum in several multi-million dollar projects.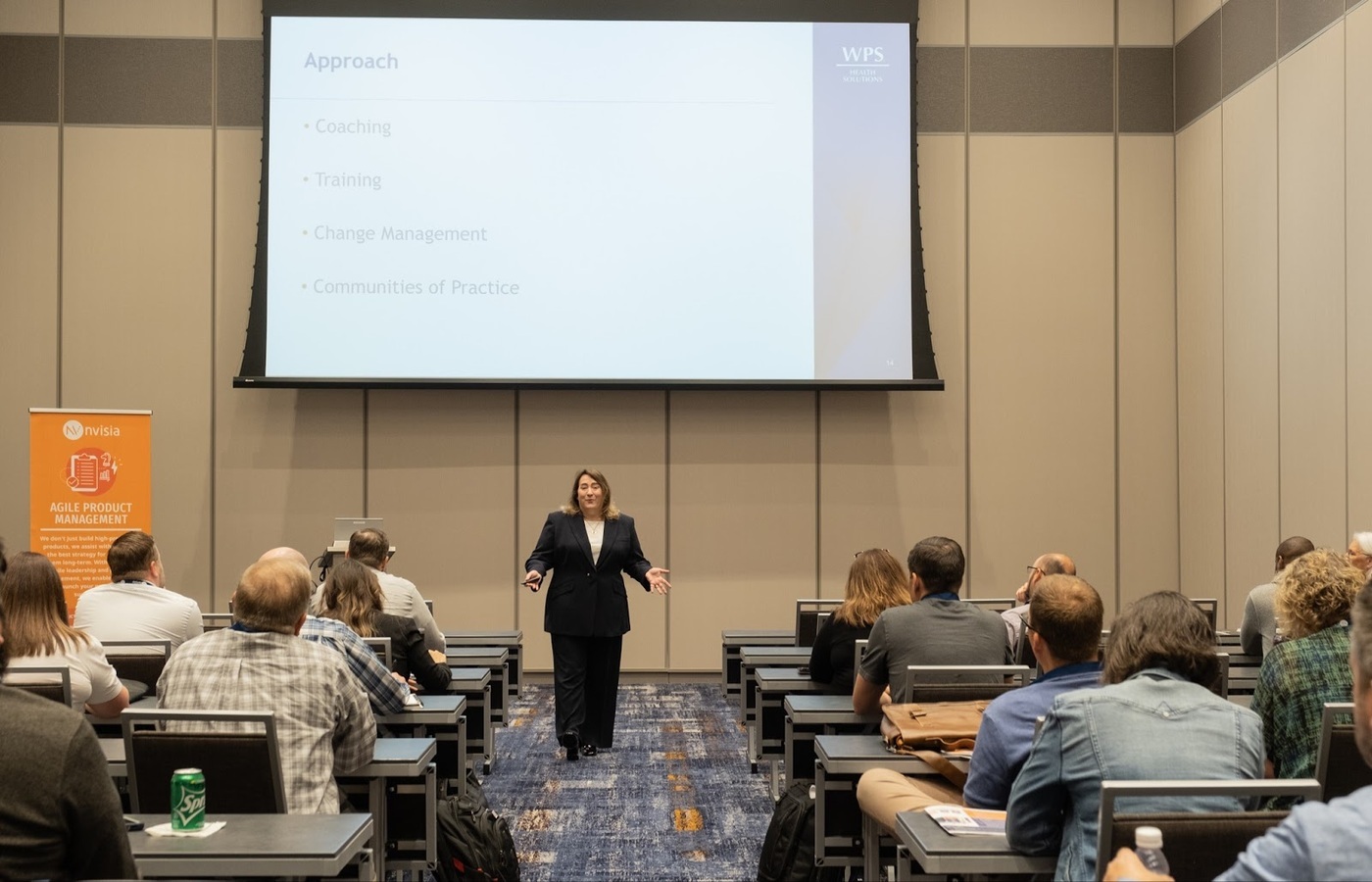 Leading Scrum trainer, Mary, has trained over a thousand people in Agile, Scrum, and Kanban as one of Scrum.org's exclusive professional scrum trainers. She has also guided over 60 teams during their Agile transformation. Iqbal's background as a software project manager has also helped her experience the traditional project management process. She knows firsthand how previously widely used techniques like waterfall can lead to unrealistic goals, consequently projects missing deadlines and over-expenditure that ultimately result in a demoralized team pulling all-nighters to no avail.
The Rebel Scrum seminars and presentations are a ray of hope for teams working hard yet unable to barely move the needle. Mary, named the best speaker at the Chicago fundraising dinner in 2018, brings exceptional Scrum knowledge, understanding, and engagement to these speaking events.
The Rebel Scrum is a mission-oriented organization that identifies the most important messages that need to be delivered and goals that need to be met for each speaking session. They are some of the most consequential practices and concepts that have a significant impact on the productivity of any team or organization. The concepts are also mentioned as keynote topics on the official Rebel Scrum website.
An outline of the keynote topics the focus in Rebel Scrum speaking sessions includes.
The product owner's accountability

Leadership and Scrum

Don't mess with Scrum

Scrum values

Scrum in a nutshell.

Managing an Agile Transformation

What is Agile, and when should we use it?

Myths about Scrum: Stop Pretending to Be Agile

The secrets of top-performing teams
Each of the concepts above is indispensable in successfully implementing the Agile framework using Scrum.
"As a certified professional Scrum.org trainer and Agile coach, Mary Iqbal has guided dozens of teams and organizations through Agile transformations using Scrum and Kanban," said a Rebel Scrum representative, presenting Mary Iqbal's Agile expertise. "She makes every Scrum training event productive, interactive, and instantaneously applicable by being approachable, involved, and spirited."
She also explained how companies could benefit from implementing Scrum. "Scrum originated from Scrum.org, whose founder, Ken Schwarber, also co-created the framework. Its goal is to increase professionalism in the delivery of complicated products by providing agile training and certification. Before being accepted as Professional Scrum Trainers, a small, exclusive group of Scrum experts undergo extensive screening, testing, training, and interviews (PST). After finishing a Scrum.org course, every student has the opportunity to take the certification exam twice for free."
Readers can visit the Rebel Scrum website at https://www.rebelscrum.site/ to learn more about engaging Rebel Scrum professional trainers for seminars and presentations. The website also explains adopting Agile practices and the Scrum framework to achieve never-before-seen productivity levels.
About Rebel Scrum
Rebel Scrum is an organization that helps teams handle complex, multi-step projects transform into an Agile force with competent tools, mindset, and approaches using the Scrum Framework. The trainers at Rebel Scrum have developed efficient training programs and certified Scrum courses that provide a firm foundation for implementing Scrum in the organizational structure. Depending on the scope of the project and the requirements, users can choose between public and private training sessions. Each training program is dynamic, engaging, and hands-on, without emphasizing reading from books or memorizing terms.
###
Media Contact
Rebel Scrum
Phone: 414-482-5562
Web: https://www.rebelscrum.site/
newsroom: news.38digitalmarket.com

Source: 38 Digital Market News
Release ID: 385296
Original Source of the original story >> Leading Scrum Trainer, Rebel Scrum, Is Now Available for Speaking and Seminar Presentations
This content is published on behalf of the above source. Please contact them directly for any concern related to the above. 
This press release may contain forward-looking statements. Forward-looking statements describe future expectations, plans, results, or strategies (including product offerings, regulatory plans and business plans) and may change without notice. You are cautioned that such statements are subject to a multitude of risks and uncertainties that could cause future circumstances, events, or results to differ materially from those projected in the forward-looking statements, including the risks that actual results may differ materially from those projected in the forward-looking statements.